Member Spotlight: 
Judith Russell RN, BSN | VP, Recruitment Process Outsourcing (RPO)
Symphony Talent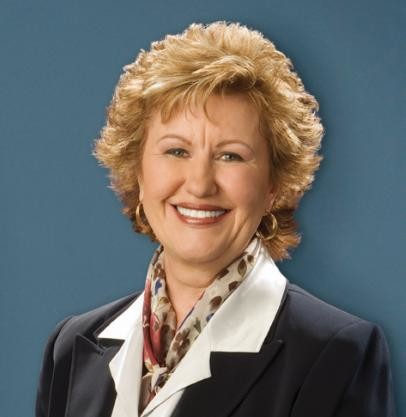 How long have you been a NAHCR Member?  Since 1986 (pretty sure)
Why did you join and why do you continue to stay involved? I joined because I was active in the local chapter - SCANR (Southern California Association of Nurse Recruiters) and was encouraged to join the national chapter. (I became President of SCANR and we changed the name of the local chapter to SCAHCR). I stay involved because I love the organization and what NAHCR stands for, especially education and networking - and by far the PEOPLE! 
What is your favorite benefit of NACHR?   One of the key benefits in the past was the RN CEU units - I would usually fulfill all 30 units by attending the conferences and webinars. Now, my favorite benefit is staying involved and helping wherever I can. I enjoy writing and have written several articles for NAHCR Directions or have gotten other Symphony Talent leaders to write articles. 
If you don't hold the CHCR, are you planning on sitting for this exam? If so, why or why not? Wasn't sure I was eligible to sit for the exam but believe I am - may do this. 
How long have you worked for your employer? Originally joined the company when it was known as Bernard Hodes Group in June of  2007. Therefore, 13 years
What areas do you recruit? If a TA leader, how many direct reports do you have? Myself and my team recruit for all areas of healthcare. We usually are called upon to source/screen for hard-to-fill areas in acute care such as critical care, NICU, OR, ED, etc. Also recruited for Surgical techs, sterile processing techs, CT techs, lab specialty areas, long-term care RNs, etc. In the past couple of years, we are doing more sourcing for high-level positions as well - COO of a major healthcare organization in S CA (saved them a lot of $ versus a head hunter) and many director-level positions. We also recruit for other industries too but primarily healthcare. Have a small team of about 15 people. 
How many sites do they recruit for?  We recruit for any site anywhere in the US.
What do you love most about your job? I love the Win-Win aspect of my job the most. It's a win for the candidates and a win for the employer. And love interacting with candidates. 
How long have you been in TA/Recruiting? Been involved in recruiting one way or another since 1986
Tell us a fun fact about you.  Back in the late 80's when I was head of recruitment for 18 hospitals in California I would go to Canada many times to recruit nurses. Myself and other fellow Southern California recruiters loved going to Vancouver, BC especially. We would help each other set up and break down our booths and always spent time together after-hours dining, seeing the sights, and getting to know each other better. What fun!! In fact, my husband starting joining me on those trips and would ski up at Whistler. After that, Whistler became one of our favorite places to ski and we would go there every year - just beautiful there and the Canadian people are so kind.