Member Spotlight: 
Robin Dremonas, RACR, SHRM-CP, CHCR | Recruiter
Community Health Network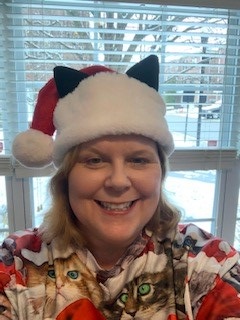 How long have you been a NAHCR Member?  3 years.
Why did you join and why do you continue to stay involved?  I sit on the board of IAHCR, Indiana Association for Healthcare Recruiters.  I have been the secretary for 3 years.  I have one more year to serve on the board.  I joined IAHCR and NAHCR to network with other healthcare recruiters, learn best practices and share best practices.  
What is your favorite benefit of NACHR? I like that we share best practices. Through the listserv emails and conferences, I learn best practices,  new technology that other organizations are using to enhance their recruitment process.  Plus, sometimes it is nice to know that everyone else is going through the same struggles and we are there to support each other.  
If you hold CHCR, why did you pursue the certification? Yes, I have my CHCR.  I have several years of recruiting experience, but my first healthcare recruiting position was here at Community Health Network.  I absolutely love it!  It is the most rewarding position.  I want to continue my career in healthcare recruitment and encourage others to consider a career in healthcare recruitment.

How long have you worked for your employer? Over 5 years
What areas do you recruit? If a TA leader, how many direct reports do you have?  How many sites do they recruit for? I recruit for master level behavioral health, case management, social workers, some inpatient behavioral health, and all of IT.  I support sites all across Central Indiana.  
What do you love most about your job? I love the organization, Community Health Network, my teammates and hiring direct patient care professionals.
How long have you been in TA/Recruiting? approximately 14 years
Tell us a fun fact about you- You can't tell from my picture, but I only own one cat.