Member Spotlight: 
Nicole Panther | Talent Acquisition Specialist
Great River Health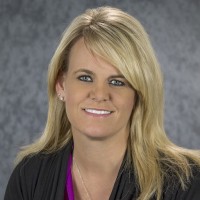 How long have you been a NAHCR Member? 1 month
Why did you join and why do you continue to stay involved? I joined at the suggestion and support of my leadership.
I am just beginning my involvement in NAHCR.  Based on early indications, I hope to remain involved for years to come.
What made you decide to join one of the committees with NACHR?   I hope to be able to help other new Talent Acquisition professionals see the value of NAHCR, including the potential networking and educational opportunities, while continuing to leverage those same opportunities myself.
What is your favorite benefit of NACHR? I really enjoy the Listserv emails and have viewed a few very relevant,  informative webinars as well.
If they hold CHCR, why did you purse the certification? (YOU MAY NOT QUALIFY FOR THIS YET) I do not
If they don't CHCR, are you planning on sitting for this exam? If so, why or why not? (don't have to answer) I would consider it.
How long have you worked for your employer? 5 years
What areas do you recruit?  I recruit for any of our harder to fill, specialty roles, excluding providers.
 How many sites do they recruit for? 1
What do you love most about your job? My Team. I appreciate being driven, supported, and inspired by the talent I am so fortunate to be around daily.  
How long have you been in TA/Recruiting? 1 year in January
Tell us a fun fact about you- I am a licensed Realtor.