Wednesday, October 28, 2020 11:24 AM
Maryland State Chapter Spotlight
---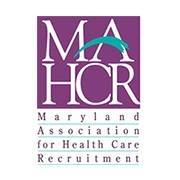 When was MAHCR established?
January 4, 1996
How many members does MAHCR currently have?  
159
Can you share any best practices (how MAHCR achieved/continues to be a Platinum chapter)? 
What's the best part of MAHCR/what sets them apart from other chapters?
The relationships with each other and willingness to help with the workload of MAHCR, as well as ability to rely on peers for advice and best practice sharing
Anything else you'd like to add? 
MAHCR is a great chapter because of the members and their dedication to hire the best and the brightest for their organization which pushes us to learn from and support each other in best practices.  
Last Updated on Wednesday, October 28, 2020 11:44 AM